The Premium (ISC) SSCP & CISSP Certification Training Bundle
What's Included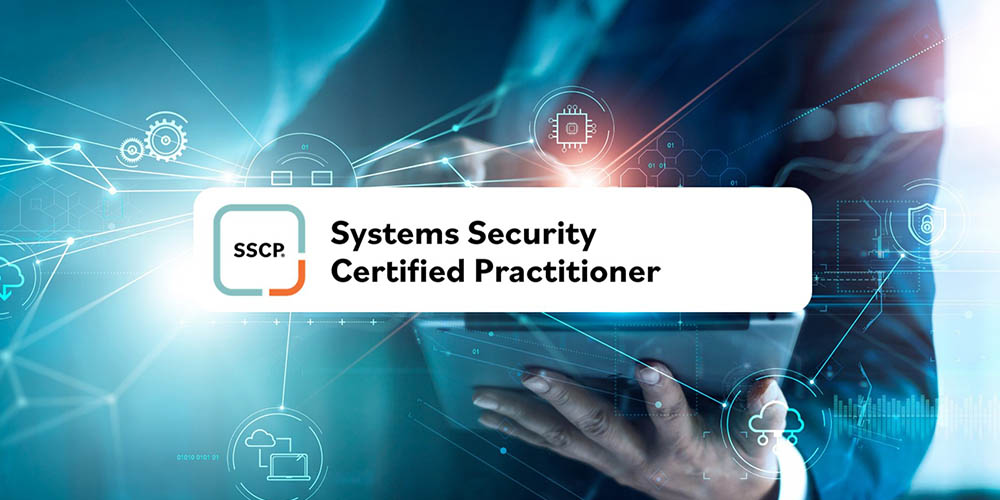 $49.00

Value
(ISC)² Systems Security Certified Practitioner (SSCP)
Experience level required: Advanced

Access 152 lectures & 40 hours of content 24/7

Length of time users can access this course: Lifetime
Course Curriculum
152 Lessons (40h)
SECURITY AND RISK MANAGEMENT

Understand Adhere, Promote Professional Ethics

Understand And Apply Security Concepts (CIA)

Evaluate And Apply Security Governance Principles

Determine Compliance And Other Requirements

Legal, Regulatory Issues For Information Security

Understand Requirements For Investigation Types

Security Policy, Standards, Procedures, Guidelines

Identify, Analyze, Prioritize BC Requirements

Personnel Security Policies And Procedures

Understand, Apply Risk Management Concepts

Spotlight On The Risk Management Framework

Threat Modeling Concepts And Methodologies

Apply Supply Chain Risk Management (SCRM) Concepts

Security Awareness, Education And Training Program

Security And Risk Management Key Points

Identify And Classify Information, Assets

Establish Information, Asset Handling Requirements

Provision Resources Securely

Ensure Appropriate Asset Retention

Data Security Controls And Compliance Requirements

Assets Security - Key Points

SECURITY ARCHITECTURE AND ENGINEERING

Engineering Process Using Secure Design Principles

Fundamental Concepts Of Security Models

Controls Based Upon System Security Requirements

Security Capabilities Of Information Systems–Vocab

Security Capabilities Of Information Systems – CPU

Security Capabilities Of Info Systems – Memory

Assess And Mitigate Vulnerabilities - The Basics

Assess And Mitigate Vulnerabilities - The Rest

Spotlight On Cryptographic Solutions - Symmetric

Spotlight On Cryptographic Solutions - Asymmetric

Spotlight On Cryptographic Solutions - PKI & Certs

Spotlight On Cryptographic Solutions - Hashing

Cryptographic Solutions - Digital Signing

Understand Methods Of Cryptanalytic Attacks

Security Principles For Site And Facility Design

Design Site And Facility Security Controls

Spotlight On Fire Control

Security Architecture & Engineering - Key Points

COMMUNICATION AND NETWORK SECURITY

Spotlight On The OSI Model

Spotlight On Internet Protocol (IP) Networking

Spotlight On Secure Protocols

Implications Of Converged & Multilayer Protocols

Spotlight On Micro-Segmentation

Wireless, Cellular & Content Distribution Networks

Secure Network Components

Implement secure communication channels

Communications & Network Security - Key Points

IDENTITY AND ACCESS MANAGEMENT (IAM)

Control Physical And Logical Access To Assets

Manage Identification And Authentication

Federated Identity With A Third-Party Service

Implement, Manage Auth Mechanisms - Vocab

Implement, Manage Auth Mechanisms - Models

Manage the identity, access provisioning lifecycle

Implement Authentication Systems

Spotlight On Federated Identity Management (FIM)

Identity Access Management (IAM) - Key Points

SECURITY ASSESSMENT AND TESTING

Assessment, Test, & Security Audit Strategies

Spotlight On System And Org Controls Reports (SOC)

Conduct Security Control Testing - The Basics

Conduct Security Control Testing - The Rest

Collect Security Process Data

Analyze Test Output And Generate Reports

Security Assessment And Testing - Key Points

Understand And Comply With Investigations

Conduct Logging & Monitoring Activities

Conduct logging & monitoring activities - threat

Perform Configuration Management (CM)

Apply Foundational Security Operations Concepts

Apply resource protection

Conduct Incident Management

Detective & Preventative Measures

Patch & Vulnerability Management

Understand & Participate In Change Management

Implement Recovery Strategies

Implement Disaster Recovery (DR) Processes

Test Disaster Recovery Plans (DRP)

Business Continuity (BC) Planning & Exercises

Implement And Manage Physical Security

Address Personnel Safety And Security Concerns

Security Operations - Key Points

SOFTWARE DEVELOPMENT SECURITY

Spotlight On The Software Development Life Cycle

Certs & Accreditation Verification & Validation

Security In The SDLC - Methodologies

Security In The SDLC - Maturity Models

Security In The SDLC - Odds & Ends

Apply Controls In Development Ecosystems - Basics

Apply Controls In Development Ecosystems - Rest

Spotlight On The OWASP TOP 10

Assess The Effectiveness Of Software Security

Assess Security Impact Of Acquired Software

Define, Apply Secure Coding Guidelines, Standards

Software Development Security - Key Points

What Is The CISSP Toolbox?

What Does Your Study Plan Look Like?
(ISC)² Systems Security Certified Practitioner (SSCP)
IDUNOVA
IDUNOVA: Pioneering IT Education for Tomorrow's Leaders
With over two decades of industry experience, IDUNOVA stands as a beacon in online IT training, having trained over 1 million students globally. We are dedicated to democratizing IT education, ensuring that quality training is accessible to all, irrespective of their background. Our vast selection of IT certifications, tailored in collaboration with industry experts, makes us the preferred choice for IT enthusiasts. Our global digital team, spanning continents, collaborates virtually to deliver an unparalleled online learning experience. Partnering with tech giants, we ensure our courses are current and relevant.
What truly sets IDUNOVA apart is our commitment to empowerment. We don't just offer courses; we unlock pathways for professional growth. Our values of quality, accessibility, and continuous learning drive us to innovate and adapt in the ever-evolving tech education landscape. Recognized for our excellence, we are lauded by trusted tech outlets and remain dedicated to fostering an inclusive learning environment. Choose IDUNOVA for a transformative IT learning journey, where we prioritize your success, security, and growth.
Description
The CISSP course is meticulously crafted around eight pivotal domains of information security, encompassing everything from risk management to software development security. This ensures that candidates emerge with a holistic understanding of the cybersecurity landscape. Embarking on the CISSP journey is not just about prepping for an exam. It's about immersing oneself in the vast ocean of cybersecurity, understanding its nuances, and emerging as a leader who can steer organizations toward a safer digital future. Whether you're using the (ISC)2 training for exam prep, inducting new team members, or upskilling your existing IT brigade, the CISSP course is an invaluable resource.

In today's digital age, where cyber threats are an ever-present shadow, CISSP-certified professionals emerge as the vanguards of digital defense. They are the champions of ensuring robust security in an interconnected world. For those with the ambition to lead in the cybersecurity domain and make a tangible difference, this course offers the perfect foundation.
4.4/5 average rating: ★ ★ ★ ★ ★ ★
Access 152 lectures & 40 hours of content 24/7
Deep dive into the multifaceted universe of information security
Adeptly design, implement & manage sophisticated cybersecurity infrastructures
Dive deep into specialized areas such as risk management, asset security & network security
NOTE: This course offering does NOT come with the CISSP examination nor the CISSP certification.
Specs
Important Details
Length of time users can access this course: lifetime
Access options: desktop & mobile
Redemption deadline: redeem your code within 30 days of purchase
Experience level required: advanced
Certificate of Completion ONLY
Have questions on how digital purchases work? Learn more here
Requirements
At least five years of full-time professional experience in a minimum of two domains from the CISSP – (ISC)² CBK 2021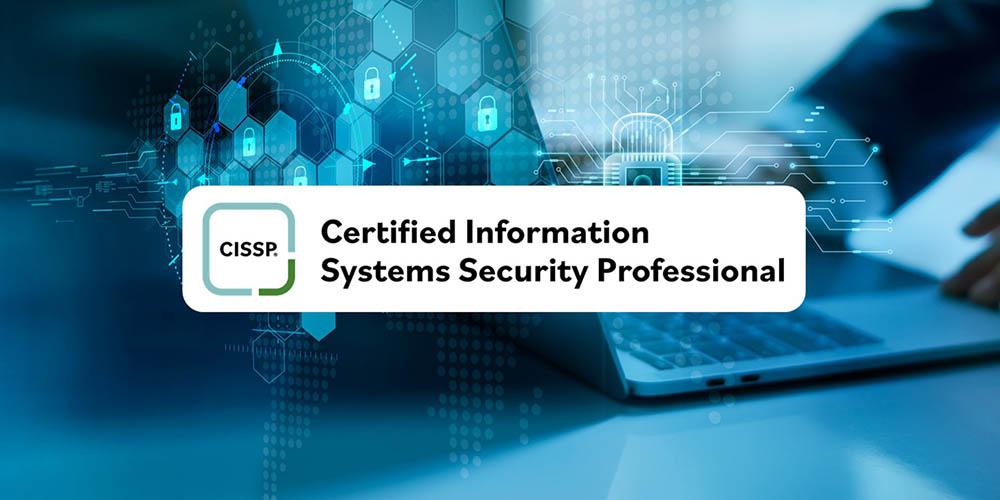 $39.00

Value
(ISC) Certified Information Systems Security Professional (CISSP)
Terms
Unredeemed licenses can be returned for store credit within 30 days of purchase. Once your license is redeemed, all sales are final.